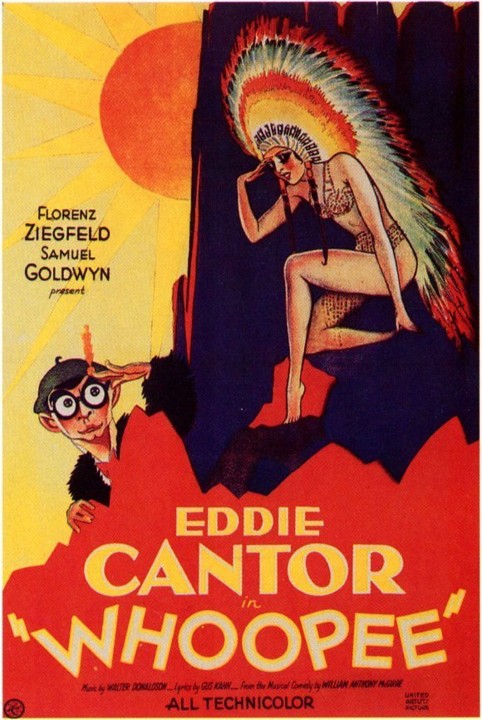 Whoopee!
Whoopee!
Hudební / Komedie
USA, 1930, 93 min.
Režie:

Thornton Freeland

Scénář:

William Anthony McGuire / Owen Davis / William M. Conselman / Robert Hobart Davis / E.J. Rath

Studio:

Samuel Goldwyn Company, The
Western sheriff Bob Wells is preparing to marry Sally Morgan; she loves part-Indian Wanenis, whose race is an obstacle. Sally flees the wedding with hypochondriac Henry Williams, who thinks he's just giving her a ride; but she left a note saying they've eloped! Chasing them are jilted Bob, Henry's nurse Mary (who's been trying to seduce him) and others.
Pokračovat ve čtení